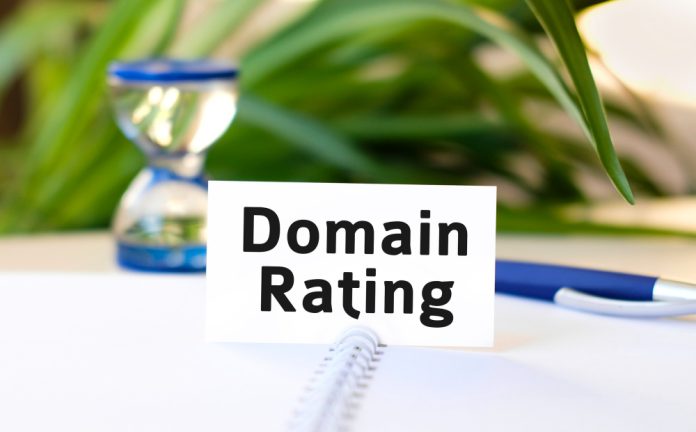 Before you decide and finalize your domain name, it's important to determine whether the domain you are going to buy is the right one. There are many factors that are important when choosing a domain name. And, it's not all about having a good name.
Finding a good name is not enough for the domain to be of use. Therefore, you need to take a step back and cross off some items in your checklist to pick the perfect domain name.
The chosen domain name will have an impact both on the way the visitors perceive you and how the search engines will consider and rate your site. A domain name is the anchor of your brand for years to come.
Therefore, before registering a domain name, it's essential to do the work upfront to ensure it meets a client's needs over the long run. If you want to choose and buy the right domain, we highly suggest you read this article carefully.
This article will share some of the most important domain name tips you should definitely know before buying a domain. Also, we will show you how you can get a free domain name for your business in just a few steps.
1. Keep Its Name As Short As You Can
Domain names need to be short. The longer the domain name you get, the more difficult it will be to remember and type it in the browser.
Shorter domain names are memorable, and there are fewer chances of people mistyping or misspelling the name.
Generally, a good domain name length is around 15 characters, but it's recommended to find a name that is even under 15 characters.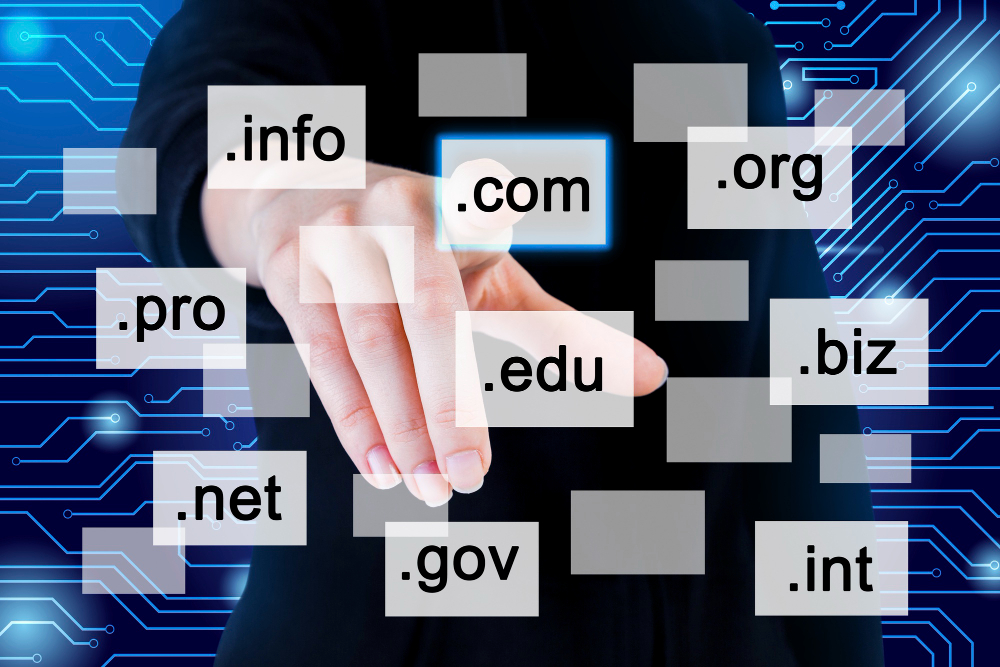 2. Avoid Numbers And Special Characters
Numbers and special characters will make the domain sound confusing for the visitors. Indeed, this is something you don't want to happen to your domain name.
We suggest you not go for names with numbers, including special characters such as hyphens, underscore, and more.
3. Do Not Copy Others
Be careful not to choose a domain name similar to that of a competitor to try to steal its market. Moreover, you could even end up in court and have to pay expensive fines.
Therefore, play fair and points to what your users are looking for.
4. Leave Room For Expansion
The chosen domain name shouldn't always be too niched down. What does it mean?
Well, unless you plan to focus on just one specific industry, it's a good practice to always choose a name that allows you to expand to other areas in your industry. For instance, if you, later on, decide to expand to other areas, you'll have to purchase a new name.
However, moving a website to a new domain name is one big trouble.
5. Buying Old Domain Names Instead
Sometimes buying old (used) domain names might be a better option from a business standpoint, especially if the domain name you want to choose belongs to your industry (niche). Used domain names have backlinks to them which can help you kick off your business.
But generally used domain names are double-edged swords. Therefore, if the domain you choose has a bad history on Google and low-quality backlinks, then you should stay away from such domains.
6. Use A Domain Name Generator
Everybody knows how difficult and time-consuming it can be to come up with a unique and attractive domain name. But, this process can be eased and speeded up using appropriate tools.
We can recommend you try domain name generator tools that can help you come up with hundreds of domain name ideas within minutes. There are many great domain name generators out there, and whichever one you choose, you won't regret it.
For example, we will show you how it's fairly easy to come up with an idea for your domain name using Zyro Domain Name Generator. Zyro Domain Name Generator is designed to help you with ideas.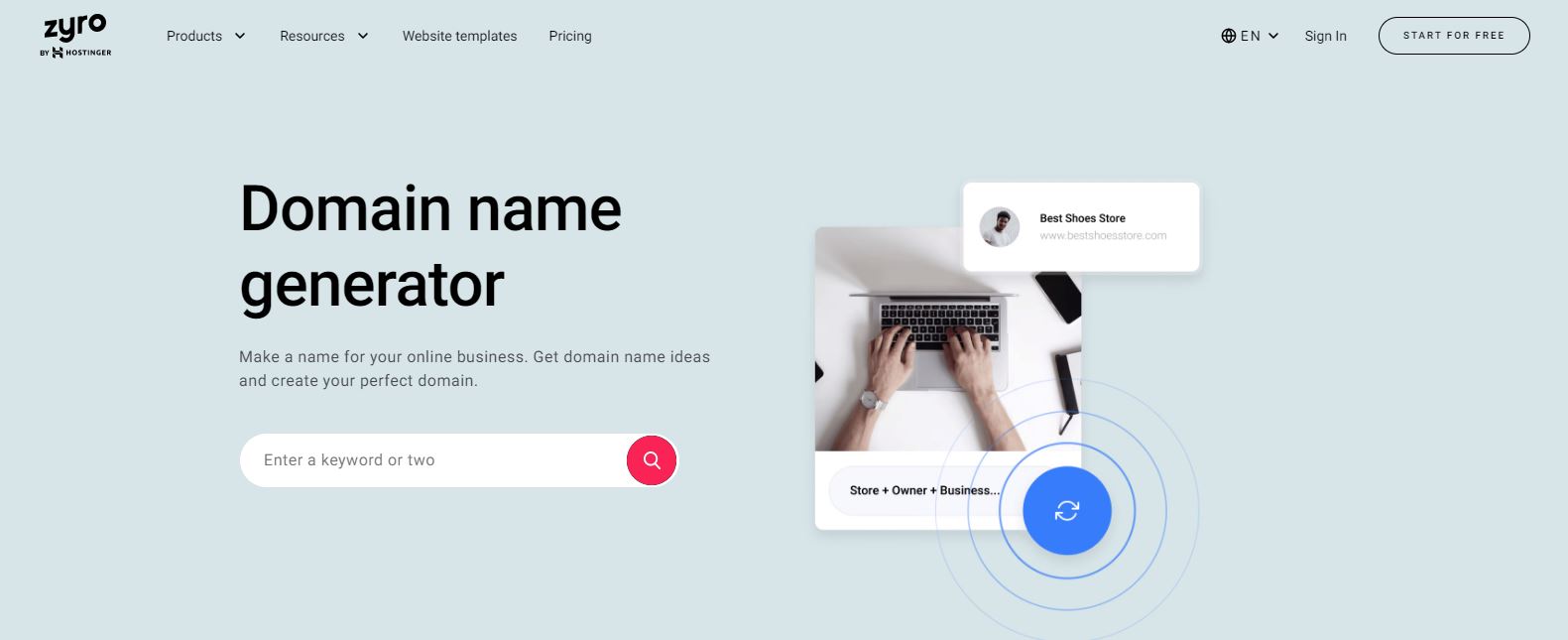 By entering keywords that are relevant to your business, it will instantly generate unique domain names for you, as well as check domain availability.
7. Choose A Trustworthy Domain Registrar
The place you are going to purchase your domain from should be trustworthy and legit. There are plenty of domain registrars out there that offer this service with discounts and certain coupons.
However, only a few of them offer a great service when it comes to managing your domain. You should choose a registrar that is reputable and offers great service to its customers. You won't regret it if you go for GoDaddy or Namecheap.
8. Try To Get The Com Extension
This is not so necessary but having a .com domain extension really helps. So many great domain names with the .com extension are taken now, but if you can find one, then you're in luck.
So, try to find names and search if they have a .com extension available. Not having a .com domain is not a big deal but still, a top-level domain helps as people are more familiar with it.
9. Avoid Slang Terms
Planning for long-term success means picking a domain name with classic appeal and not something that fades from popularity within a few years. Similarly, you should always avoid slang terms in your domain name or use only slang words which are universally recognizable.
It's more likely that you'll attract people who speak English as a second language. Therefore, you should make it easy for them.
How To Get A Free Domain Name
If you purchase Zyro's website service and online store for at least one year, you'll get to register a domain for free (one-year period). As soon as you subscribe to Zyro, you will get access to everything that you need to get online fast without additional costs.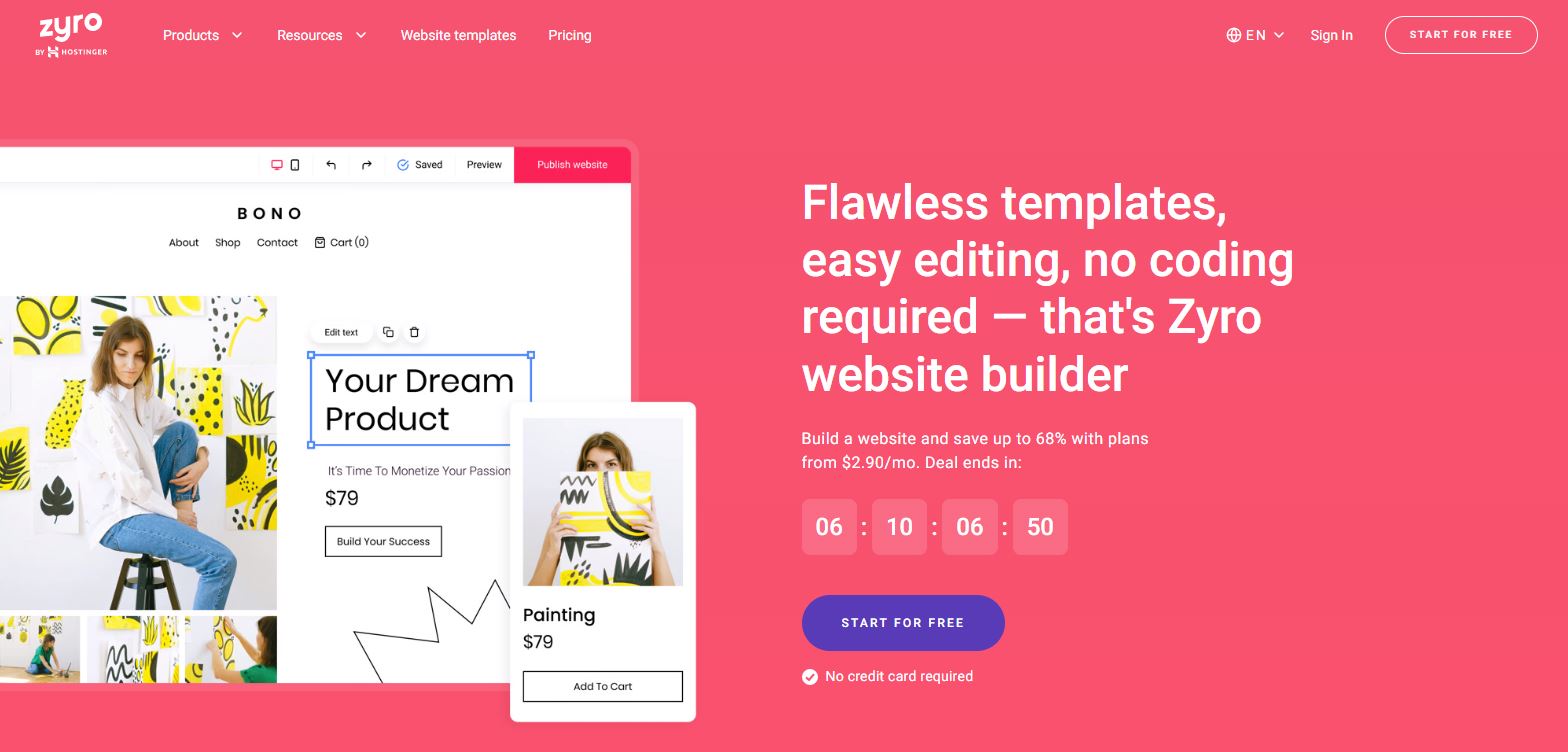 To claim the free domain offer, just get in touch with Zyro's customer team while you're logged into your Zyro account, and they'll get your domain registered instantly.
Conclusion
So, these were the top best domain name tips you should know before purchasing a domain. Hopefully, these clever tips will help you make the right decision and choose the perfect domain name for your business.