It is of great importance in any work to use things of help that can have different purposes. The same applies to development work, including WordPress sites. It is not just code or software in which you can develop something. Many other things are involved in realizing a project, such as storing or protecting code, information, projects, etc.
Many plugins for WordPress are available, but not every developer is the same. Also, not every developer prefers the same things to use when developing because it depends on personal preferences and habits or needs. Therefore, below we will look at some of the best WordPress plugins for developers.

When it comes to must-have WordPress plugins, Sytian Web Design Philippines recommend WP Reset. The plugin will save you even when you encounter more severe problems like hacking or similar. Mainly, there are various reasons why someone would want to reset a WordPress site.
With this plugin, it is possible to reset part of the WordPress site or the entire site easily and quickly, with just one click. Its feature "Snapshots" allows you to reset the site to the stage you want constantly.
You can test various things, track changes, manage your data, and much more because, in addition to the ability to reset parts or the entire site, this phenomenal plugin abounds in many other significant features and is an essential plugin for every developer.

Visual expression and design are essential when creating a new website because that first impression will introduce us first. When everything has already been seen, it takes a lot of time and effort to make a fantastic design today. So, when designing a functional website, we also need an effective "Coming Soon" page to explain to people that something new is announced or that something already exists is refining.
It is essential to show pages that are not finished yet, so your visitors will get a better user experience and stay on your website. Also, the plugin comes with a drag and drop builder, which allows you to create a perfect design.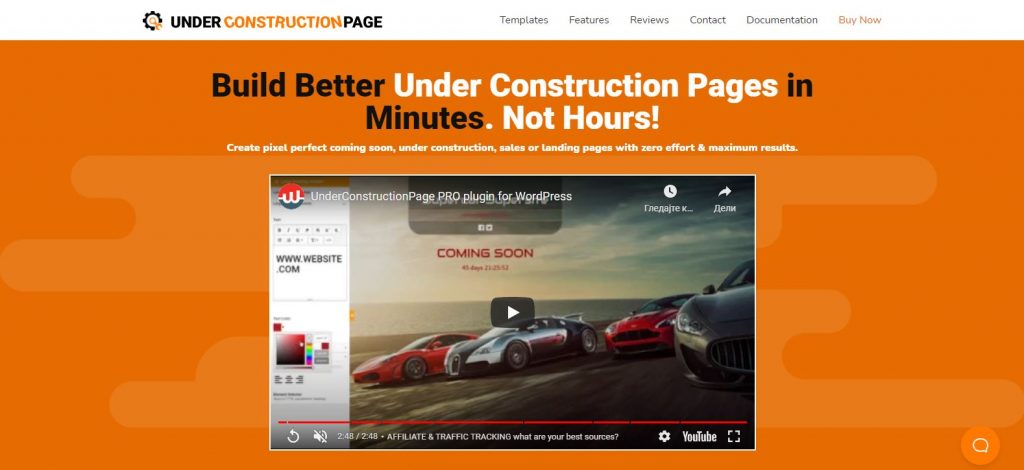 Under Construction Page is another plugin with stunning designs and templates for coming soon pages. It is so easy to set up while working on the site. You can set up more than good design without spending additional time.
Site owners stay in touch with the audience all the time, which is so essential for any website owner is just some of the reasons you need to have these plugins in your collection. Also, it is vital for SEO which means that you can start working on the position of your website on Google, even if it is not finished yet.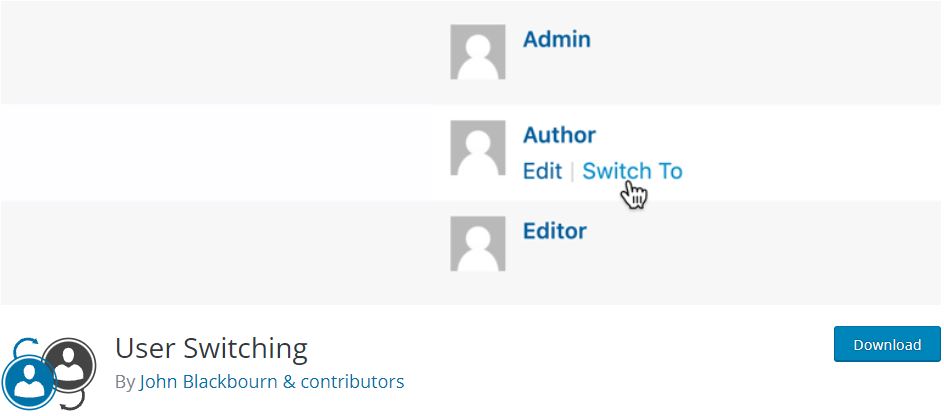 Switching between multiple accounts is necessary during some activities on the WordPress site. In addition to being stressful, it takes a lot of time. With this plugin, you will switch from one account to another with just one click. So, you are automatically logged out of the current account and logged in to the account you wanted.
The User Switching is an ideal plugin, whether it is testing or any situation that requires a change and switching to multiple accounts. This plugin has many useful features, and it is compatible with WordPress, WordPress Multisite, WooCommerce, BuddyPress, bbPress, and most two-factor authentication plugins.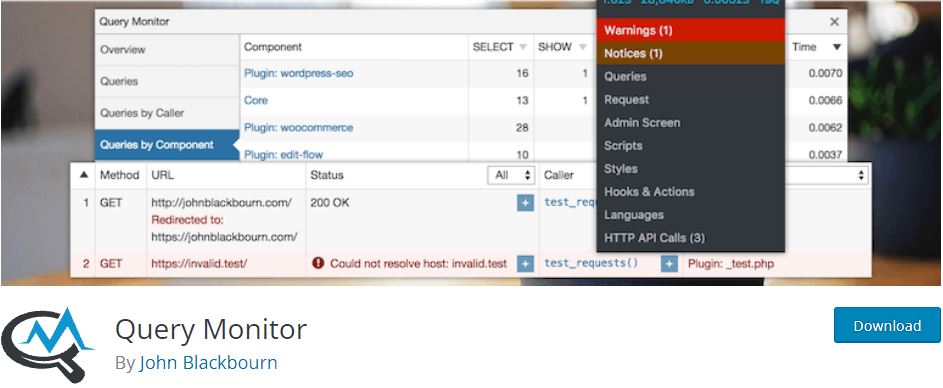 An essential and helpful plugin for developers is undoubtedly Query Monitor, which has a role in debugging and assessing the website's performance. This developer tools panel for WordPress provides an in-depth analysis of all requests made to the server.
Thus, many parts of the site are covered and may include: Database queries, PHP errors, Hooks and actions, Languages and translations, Enqueued scripts and styles, and more.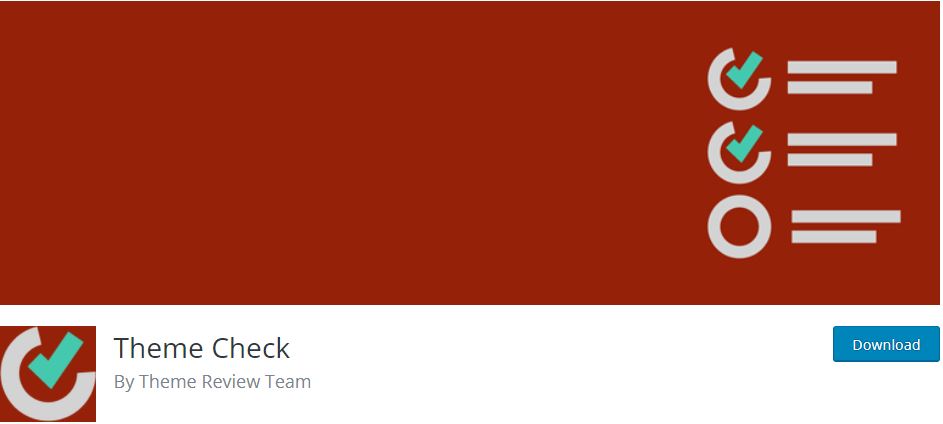 It is pretty clear that you have to keep up with the times and that you need to engage and monitor your site daily. This aspect of constant updating also applies to themes for sure. If you are one of those who follow the standards, then do not wait and start using this plugin right after reading this article.
Theme Check allows you to test your theme quickly and easily because you are in step with the times, and all the conditions for meeting the latest standards have been met. Testing is done via the admin menu, and when it comes to results, they are all displayed at once.
Additional info for all those dealing with developing WordPress themes, Theme Check provides you a way to test your theme the same way WordPress.org tests it for theme submissions.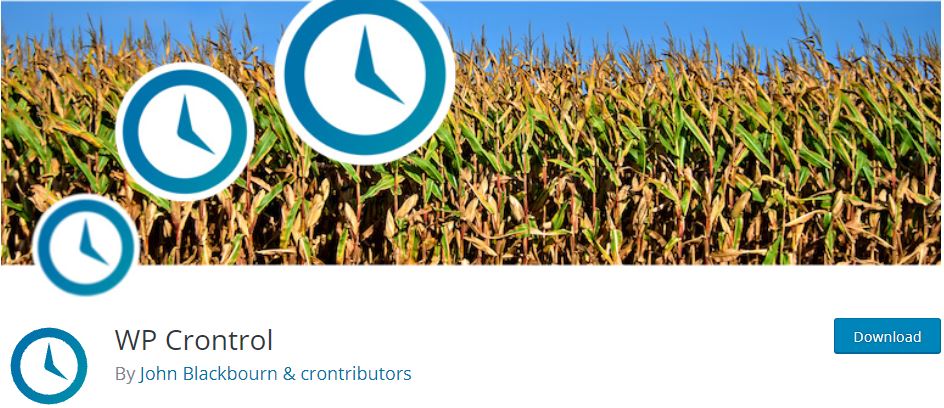 WordPress has a cron system that aims to perform scheduled tasks. A plugin that will help you control WordPress cron jobs as quickly as possible is WP Crontrol. All your scheduled appointments and tasks will save time and improve the site itself. After all, everything will be exactly as you imagined.
So, WP Control will give you an insight and control over the events in this WP cron system, and then you will be able through the admin account to view all cron events, edit, delete, and run them, add new events, delete cron events, add and remove custom cron schedules. Also, you will know if anything was not able to go as you specified.
Conclusion
There are many things available today that will help everyone in their work. Consequently, WordPress plugins have been introduced that can be of great help during development.
For example, WP Reset, which quickly and securely resets the database to the default installation, is indispensable for every developer. It is up to you to decide what would be helpful to you according to your preferences or needs and to use these plugins in the best way to make your job easier and better. And for those who still need help, hiring a WordPress expert is always a good option.