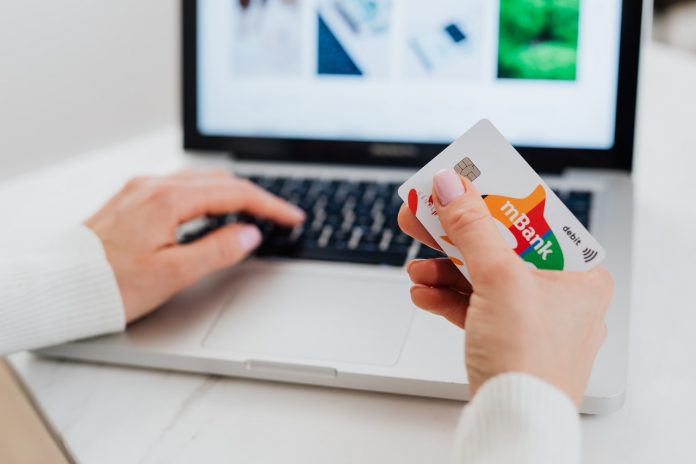 For WooCommerce, shipping is an essential part because of its direct connection to customers and their satisfaction. WooCommerce offers many great and helpful plugins that help in shipping aspects related to customer experience. Shop owners can use these plugins to make shipping part of their work easier to manage.
So for managing the delivery process, WooCommerce shipping plugins are offering flexibility for eCommerce. They will give logistic support and, most importantly, Shipment tracking that is a must-have for customers' satisfaction and the trust in your delivery process and eCommerce store.
These are best from a long list of WooCommerce Shipping plugins: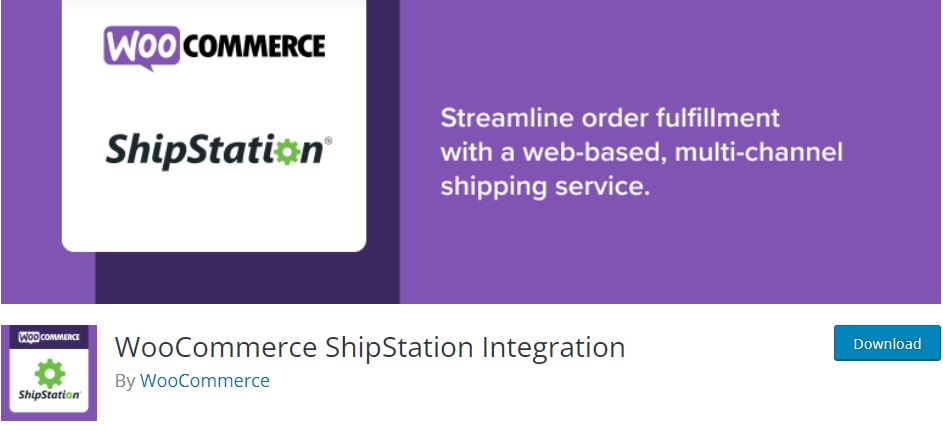 ShipStation is a shipping plugin that controls your shipping process, from ordering and batch label printing to communicating with customers.
It will, with its automation features, complete the fulfillment process. Its mobile app, ShipStation Mobile, can be used on iOS and Android, and you can run your shipping tasks from a mobile phone or tablet. Also, you can print wirelessly with ShipStaton Connect.
This plugin is constantly updated, and its advanced customizable features are valuable for businesses with limitless users and locations.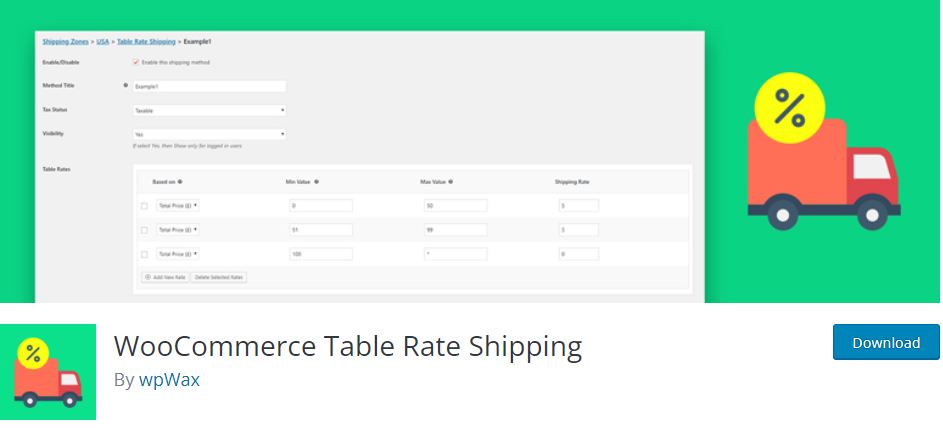 Table Rate shipping is a well-designed plugin that integrates with WooComerce shipping zones. It can create shipping labels that will be visible in the buyer's cart. Shipping is defined by total costs and by weight. You can add additional handling fees for any order and include or exclude Tax.
Pro version has more features like Setting up an unlimited shipping service and shipping determination by country or ZIP/Postal Code. Set shipping on the number of items in the cart and will provide flexibility for your store requirements.
This plugin will automate your USPS shipping, and it will show shipping rates on the Cart and Checkout Page. It will provide you USPS Shipment Tracking displayed in detail on the Order page – for customers and admin users.
With this plugin, you can have Pay Postage, Print Label, and Generate Tracking info on the WooCommerce order page. You will be able to print USPS EVs Shipment labels. A helpful feature is adjusting shipping prices and accessing USPS Service for real-time rates. All of this is possible without leaving your website, and with setting options, you can customize this plugin.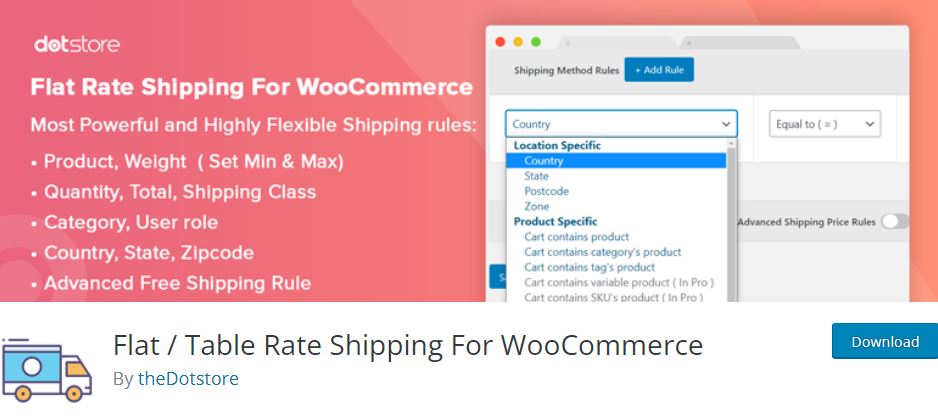 This plugin enables you to create various flat rate shipping methods, and you can set them using settings such as product, country, cart value, quantity, user-based shipping method, etc.
With the free version, you get Multiple-way for creating free shipping, Set a Fixed shipping method, Calculate Tax on shipping (Enable/Disable), Set shipping method default selected, and many more new features for free.
If you need more great features with the Premium version, you will get all free plugin features plus unlimited shipping methods and rules for costs calculation. Create multiple custom flat-rate shipping methods, Import/Export Shipping Zone methods, and Schedule shipping methods based on start/end date, day of a week, and time. For all available features, check their product page.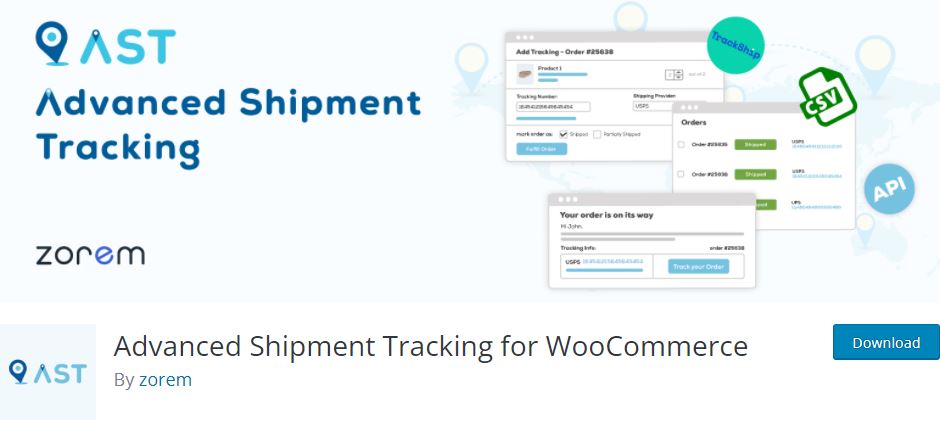 ATS will support all that you need to manage the WooCommerce fulfillment System. It will track workflow, updating order statuses from "Completed" to "Shipped" or "Partially shipped" if orders are in separate packages or shipped at different times. Customers will get shipping information with Tracking Info Widget. You can select preferred shipping providers as a list of 300+ shippers is available.
ATS Pro edition features are: Add tracking number per item, Fulfillment dashboard, Fluid Responsive tracking widget, Premium Support, and much more.
Conclusion
With these WooCommerce shipping plugins, you will surely increase your business. They make your store appealing for customers to buy from since the complete process will be transparent and available to them in a real-time experience.